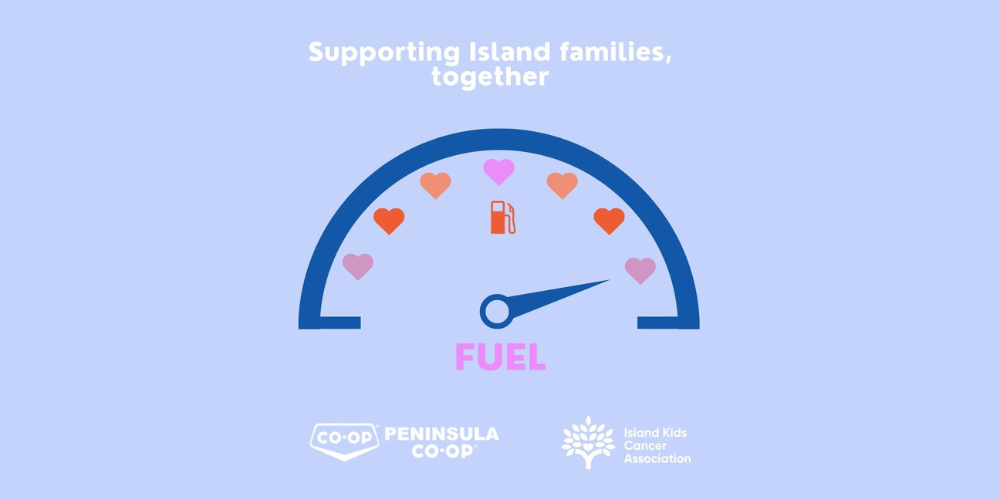 We're matching donations for Island Families experiencing childhood cancer.
Published on: July 21, 2023
Peninsula Co-op and Island Kids Cancer Association are fueling up Island families together!
With a minimum donation of $50.00, Peninsula Co-op will match the donation, DOUBLING YOUR IMPACT! Help IKCA reach the goal of $5,000, meaning a total of $10,000 will go towards fuel vouchers for families across Vancouver Island who have received a childhood cancer diagnosis.
"The Co-op fuel vouchers were the extra breathing room we needed during an extremely challenging time.  The constant clinic appointments meant driving several km a week, adding additional strain and stress on our finances. Peninsula Co-op is a true community support and we are grateful for their relationship with Island Kids Cancer Association."
Island Kids Cancer Association believes that no one should go through this diagnosis alone, and Peninsula Co-op proudly supports them in their mission to help families through this difficult time.
Donate today to have your impact doubled! 2023 Peninsula Co-op Double the Impact Fuel Voucher Donation! (zeffy.com)