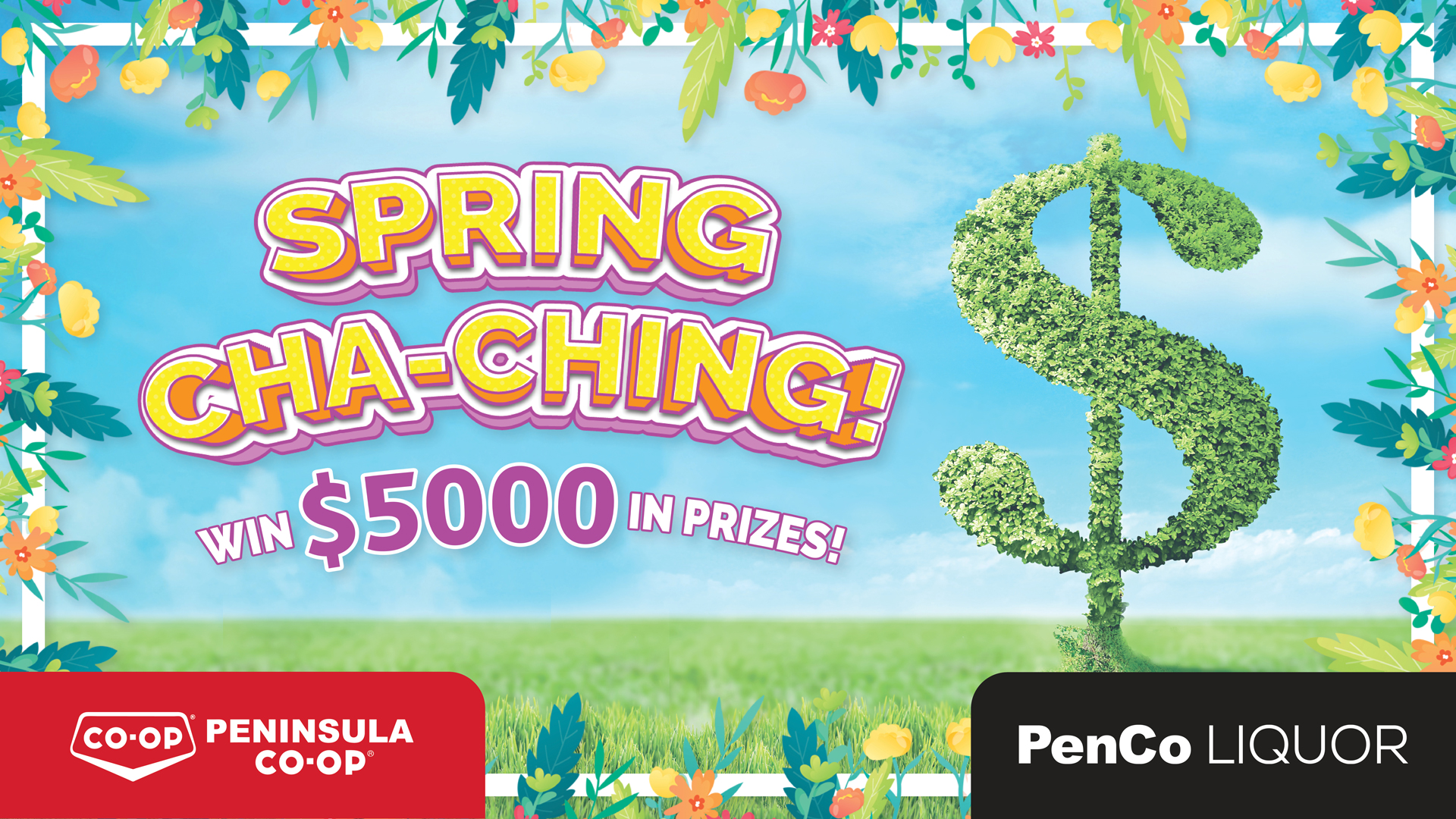 Spring Cha-Ching
Published on: March 31, 2023
We want to add a little cha-ching to your spring, so we're giving away $5,000!
And it's very simple, from April 3-May 7 visit ANY of our food centre, gas centre, PenCo Liquor or cardlock locations to enter.
Find the Spring Cha-Ching signage in store, scan the QR code to access the entry form and voila – you're in! Enter daily for your chance to win a weekly prize, and the grand prize draw.
Weekly prize draws of $250
Bonus weekly draws for Peninsula Co-op members of $250
And a grand prize draw of $2,500!
*prize value will be awarded in gift cards (which can be used for any of our services and at PenCo liquor!)
Visit the contest conditions here.