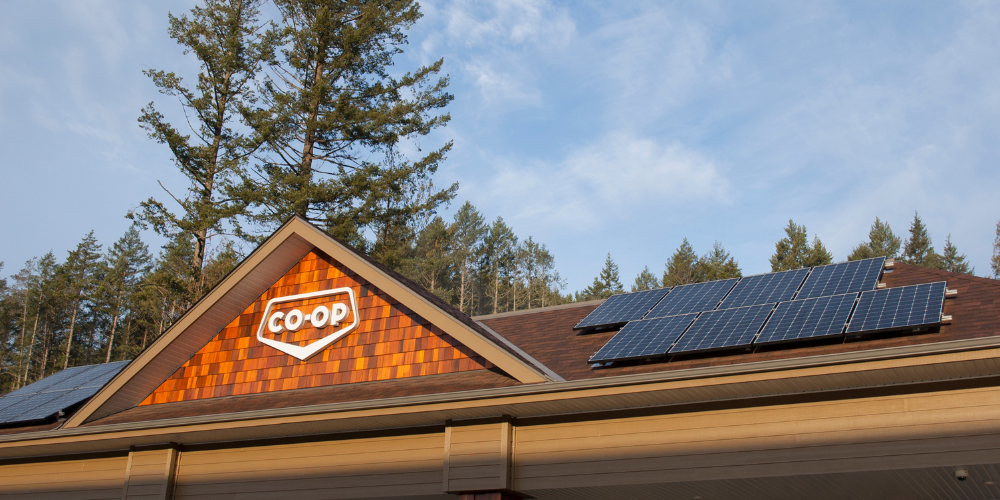 Welcome to our new CEO
Published on: November 3, 2022
Vancouver Island retailer to welcome new CEO
Victoria, November 1, 2022
Following the retirement of former CEO Dave Hoy, Peninsula Co-op embarked on an extensive search and is pleased to announce Corey Gillon as their new Chief Executive Officer.
Corey brings with him more than 25 years of experience in increasingly senior executive roles in Canadian and US-owned retailers. Throughout his career he has held the position of Senior Vice President-Retail at Aritzia Inc., Regional Vice President-Operations and Vice President eCommerce at Walmart Canada Corp. Most recently, Corey occupied the role of CEO in a start-up which he built and led to its most recent sale.
The bulk of his career was with Walmart, in which, during his 18-year tenure he held senior leadership roles both domestically and internationally and led multi-billion-dollar business units of over 100 stores and up to 22,000 associates. Corey understands and values the positive impact a local retail organization can have on the community it serves as he relocated to varies communities throughout his time at Walmart and became an integral fixture in those communities. Alongside his extensive retail, ecommerce and operations experience, Corey also spent time with Walmart International in South Africa working on the M&A and Integrations side of the business. Corey brings experience and knowledge of the local Vancouver Island market, having led Walmart stores across Western Canada including Victoria, Duncan, Nanaimo, and Courtenay.
He is a graduate of the prestigious Harvard Business School from their executive leadership program and volunteers his time as a mentor in the SFU Beedie School of Business MBA program. His extensive experience within the retail industry, his strong business background, and his value of local community connections will support the next stage of growth and diversification of Peninsula Co-op. Corey will commence his position effective November 14, 2022.
About Peninsula Co-op
Peninsula Co-op is a Vancouver Island based co-operative with roots dating back nearly 60 years, and proudly serving Duncan to Victoria, and Comox and Campbell River. Owned and guided by more than 112,000 member-owners and over 350 full and part time employees, their core business includes grocery, petroleum, liquor, and home heating products. With annual revenues exceeding $260 million, Peninsula Co-op returned $4 million to their member-owners, and half a million dollars was contributed to local community initiatives.
For more information:
Lindsay Gaudette
Director of Marketing and Community Relations
Peninsula Co-op
250-544-2950
marketing@peninsulaco-op.com