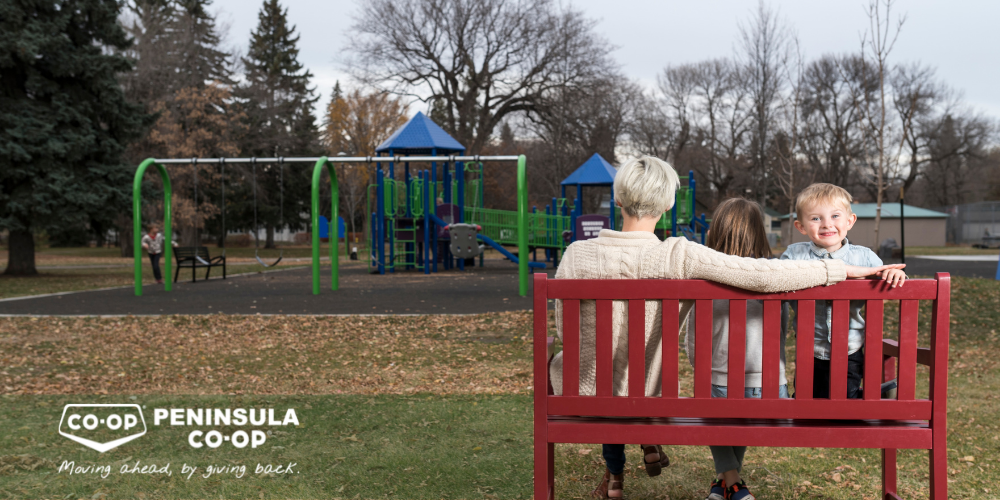 Supporting Peninsula Co-op helps your neighbours.
Published on: October 12, 2021
How are you supporting the community?
When you fill up at any Peninsula Co-op location, you're doing your part to better the community you work and live in. Each year, Peninsula Co-op not only gives money back to their members through the membership rebate; they also share a portion of their profits (to the tune of half a million dollars) with the Community Support Fund.
Where does the Community Support Fund go?
By supporting non-profits, charities, student scholarships, team sponsorships and capital projects, the program is reaching so many individuals on Vancouver Island. YANA, Camosun College, Easter Seals,  Canadian Cancer Society, Cowichan Mental Health Association, Bridges for Women, Extreme Outreach, Power to Be, Campbell River Hospital Foundation, Soap For Hope Canada – just to name a few of the amazing groups we have partnered with.
Why shop at Co-op?
Shopping at your local Co-op does so much more than pad the pockets of executives and corporations. Instead, it provides support for little leagues, animal shelters and various food banks. It creates athletic opportunities for youth, resources for those struggling with mental illness and medical equipment for hospitals. Essentially, it strengthens our community.
Supporting Peninsula Co-op helps your neighbours. Sign up to receive email as a way to stay up to date on Peninsula Co-op's community involvement.
Are you in need of Community Support?
From monetary or in-kind donations, to use of our parking lot for bottle drives we strive to assist as many requests as possible. Learn more about the requirements by visiting the Request for Community Support Page.