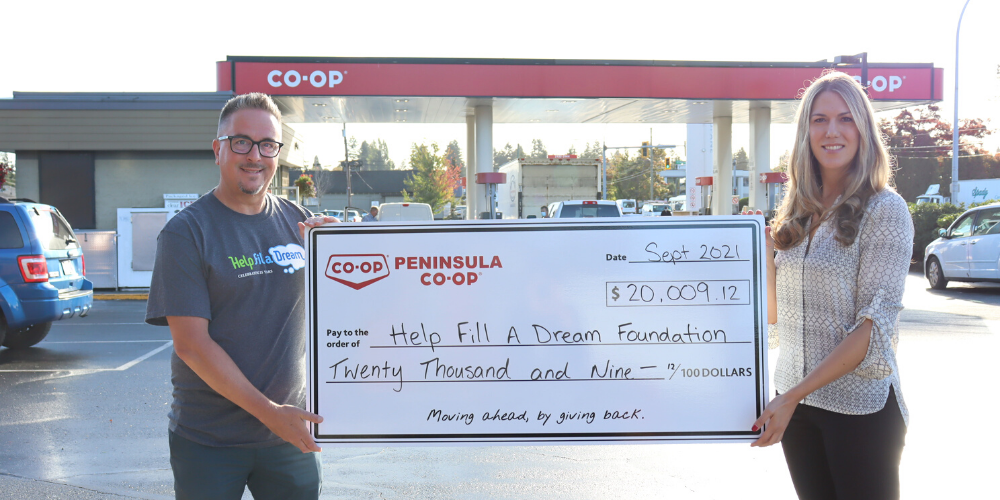 Fuelling up to Fill Dreams
Published on: September 28, 2021
You did it! Thanks to our wonderful members and local community, Help Fill a Dream will be receiving a $20,009 donation from our September 21st Fuel Good Day.
Over 400,000 litres of fuel were pumped that day throughout our locations, meaning at least 2 deserving children will have their 'dreams' filled.
Many of the Island families' dreams, are simple things that will truly change their daily lives. From medical equipment like glucose monitors, or wheel chair ramps, to swim spas and therapy/service dogs. We are grateful for your support and proud to be able to assist Help Fill a Dream and local families.
If you wish to learn more about Help Fill a Dream, visit Help Fill a Dream Foundation and make sure to follow our social media to find out when Fuel Good Day will be next year!