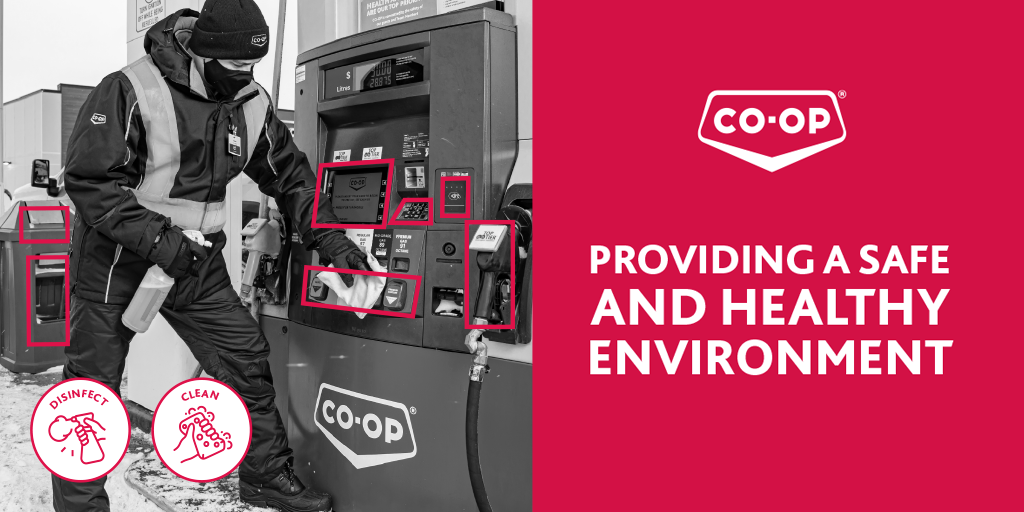 Peninsula Co-op Maintains High Cleaning Standards
Published on: April 26, 2021
Peninsula Co-op is committed to top-quality cleaning and sanitization practices to keep our guests and team members safe.
Our safety steps include:
• Increasing cleaning frequency in all gas centres and convenience stores.
• Sanitizing high-touch surfaces multiple times per day.
• Instructing our team members to stay home if they are feeling ill.
• Limiting the number of team members working in smaller spaces to ensure physical distancing.
• Installing signs, physical barriers and visual cues to help our guests stay safe.
• Wearing masks in the workplace.
• Providing full service at locations with social distancing protocols in place.
Thank you for doing your part in stopping the spread of COVID-19.